I am waiting in great anticipation for the leaves to change, to see both trees and the ground swathed in a flurry of strong reds and oranges. This is my favourite time of the year! Tights the colour of a ruby port, pumpkin spice, and just enough nip in the air to require a soft cardigan, but not quite a wool coat.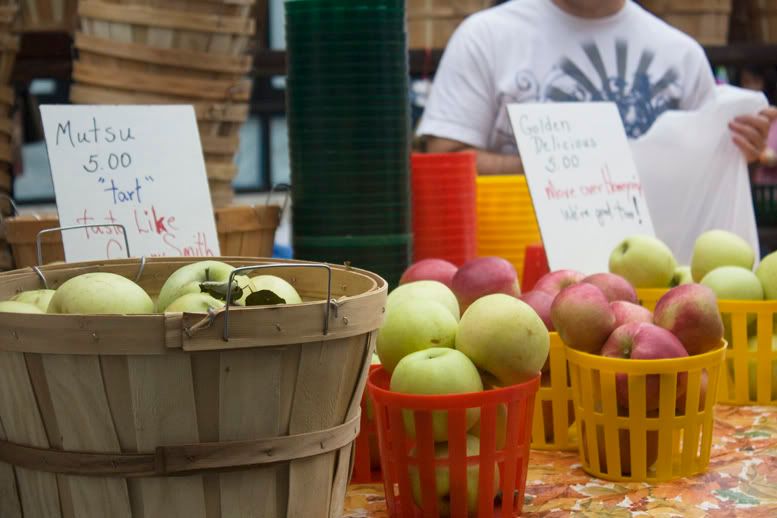 My boyfriend and I decided to usher fall in by going to the Lincoln Square Apple Fest. Fresh locally harvested produce, pastries, cider, and buckets of apples, apples, and apples, of course. We bought some concord grapes and I've been wanting to make something out of them (jam, perhaps?), but they are so incredibly robust and flavourful on their own that I am unsure they will last even a few more days in my fridge!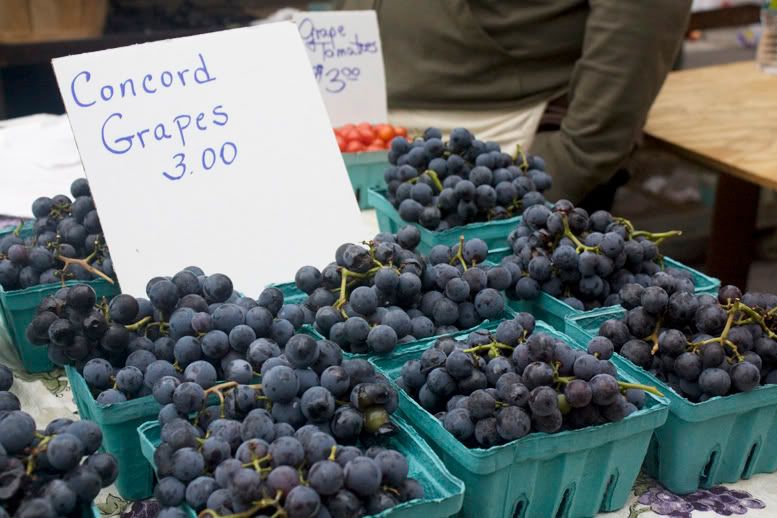 I was sad that we missed out on the legendary apple pie (word on the street is that people dream about these at night!), but there's always next year.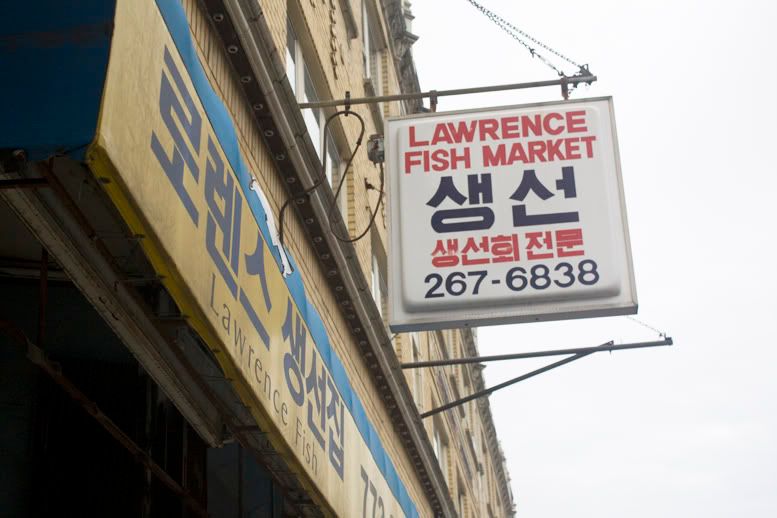 On our way back home, we stumbled upon
Lawrence Fish Market
. Try to visualise the most unassuming hole-in-the-wall EVER where they serve up fresh and affordable sushi, and you have LFM. $2.95 maki rolls and $1 generously portioned nigiri? Unheard of in Chicago, but not at this dinky little fish shop. You will see a worn and tattered carseat in the store, and you may think twice... but don't. Just do it.
Enjoy the weather, everyone. Especially if you're in Chicago, because we know the ugly days will soon be upon us. :)