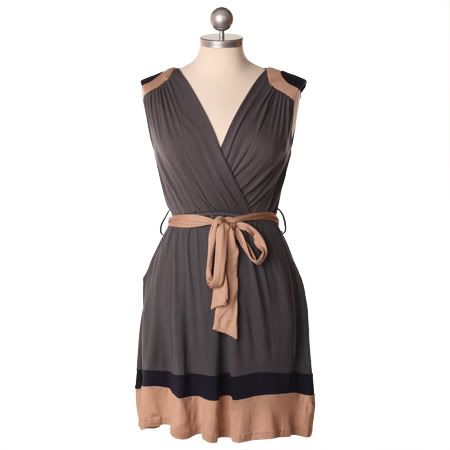 -
Ruche
I don't remember the last time I wore jeans or pants (aside from American Apparel yoga pants for lounging around). I
live
in dresses. With a wardrobe devoted almost exclusively to a good variety of this feminine one-piece garment... I find it easier to get dressed and out the door. Pick a dress that strikes your fancy, a cardigan (if needed), and a pair of shoes! Efficient.
Oh, and in the winter? Thick sweater tights are my best friend.
I sort of really want these dresses to be waiting for me in Chicago when I return. That hemline of the second one is whispering my name across the Pacific.
"Have me. Wear me. I'm frivolous and fun, and you will love me."
Hmm...