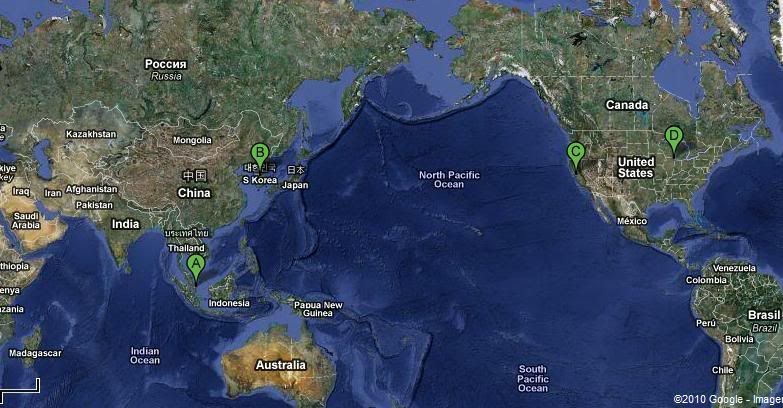 Kuala Lumpur (KUL) to Changi, Singapore (SIN)
Changi, Singapore(SIN) to Incheon, Korea (ICN)
Incheon, Korea (ICN) to San Francisco (SFO)
San Francisco (SFO) to Chicago O'Hare (ORD)
We had a surplus of miles with United's Mileage Plus program so we decided to use it on an international award ticket, which we've done several times now. The only downside to this is that you do not necessarily get the route that you want because there are only a few award travel seats allocated on each Star Alliance flight. My preferred route is through Tokyo Narita flying straight to Chicago, but those seats were full at the time of booking.
The upside? My Singapore Airlines flight to the other side of the world set us back a grand total of $54.20.
I love miles, and I am looking forward to eating good food at Incheon!
Bring it on, jetlag.